Wakedrifter Watersports offers a wide variety of Instruction and Rides for all types of watersports.
We are committed to our customers and deliver the
essential instruction, and rides, for all skill levels.
Wakedrifter Watersports is for those who want to learn a new watersport, those who want to sharpen their skills, and all those seeking a fun ride.
Wakedrifter Watersports gives Rides, Instruction and Books Parties on-site at your residence, campground and various local resorts. Our mobility is perhaps our best feature: We come to you!
Check out our In The Boat Feature: We accommodate family members on our boat so they get in on the action and watch the Learning in real time, or just watch the Riding Fun. Parents, you get the opportunity to be an integral part of your child's learning.
Owner, Steve Johnson and his staff are highly Certified.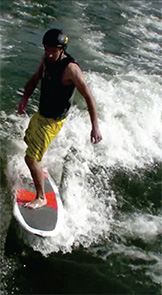 We service areas surrounding:
Woman Lake in Longville
Walker & Brainerd
Duluth & Northland areas
MAP LINK

Ask about our Ride/Instruction Photographs.
Reserve your photos in advance and then enjoy your on-the-water memories for a lifetime!